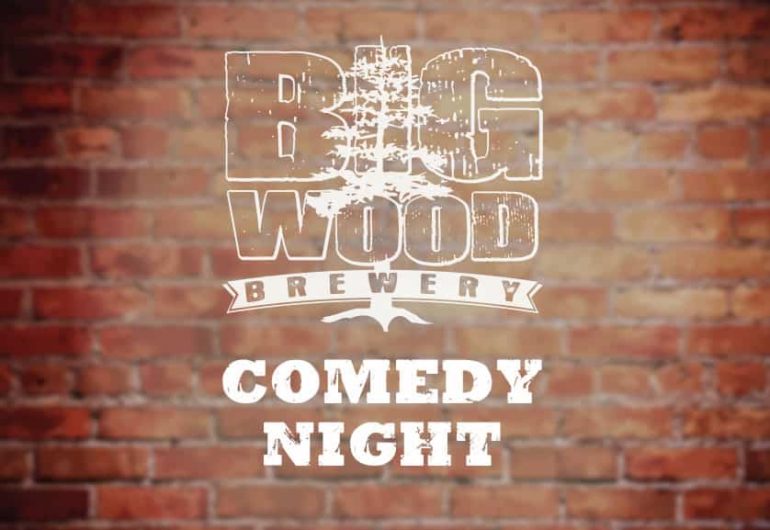 Comedy Night Hosted by Charlie Stemig
Dan Mogol
Dan Mogol won a lottery to perform three minutes at The World Famous Comedy Store on the Sunset Strip in 2003. That's when the dream began. After college, slinging food, pounding nails, and selling office supplies just somehow couldn't compare to the feeling of being on stage. So he began pursuing standup comedy and quickly found his calling. Dan was a semifinalist in the 2010 Acme Comedy Company-Twin Cities Funniest Person contest and runner-up in the 2014 House of Comedy-Funniest Person With a Day Job contest. His life as an up-and-coming comic was detailed in a City Pages cover story in 2015. Since then, Dan has appeared as a featured comic on "On The Fly with Tony Fly" on WFTC29, and took an Uber ride with Fred Willard and T-Pain on "Surprise! Instant Christmas Carol" on TBS. He's lent his voice to radio commercials for Walgreen's, Hallmark and J.C. Penney's. He's opened for Fortune Feimster, featured for Ronny Chiang at Comedy on State in Madison, WI, and headlined his first show, at the House of Comedy, in 2017. You can find Dan performing in clubs, casinos and bars across the US and Canada.
Grant Winkels
Grant Winkels is a stand up comedian based out of Minneapolis. He is the host of Tornado Room, a monthly stand up comedy showcase at The Tilted Tiki in Stillwater. Though he was a Semi-Finalist of Funniest Person in Minneapolis Contest, his family regularly encourages him to choose a more stable profession.
Tim Silverthorn
Raised in the Charlie Brown of American cities, Flint, Michigan, Tim is an avid non-distance runner and loves his serviceable reserve auxiliary mother-in-law.
Now living in St. Paul, Minnesota, Tim connects to audiences with absurd, you-don't-know-what's-coming-next humor, sharp wordsmithing and keen observation of family life, culture and politics.
Starting comedy in 2011, he's a regular performer on Midwest stages, opening for Rick Logan, Mike Earley, Corey Adam, Joleen Lunzer and Spencer Dobson.
Brian R. McDaniel
Brian McDaniel is a comedian, political pundit, and college professor so, in today's world, he is never left without material.
Born in Chicago and raised in the Twin Cities, Brian hosts Saint Paul's Flat Earth Brewing Comedy Open Mic, makes frequent television and radio appearances, and Co-Hosts the Wrong About Everything Podcast.