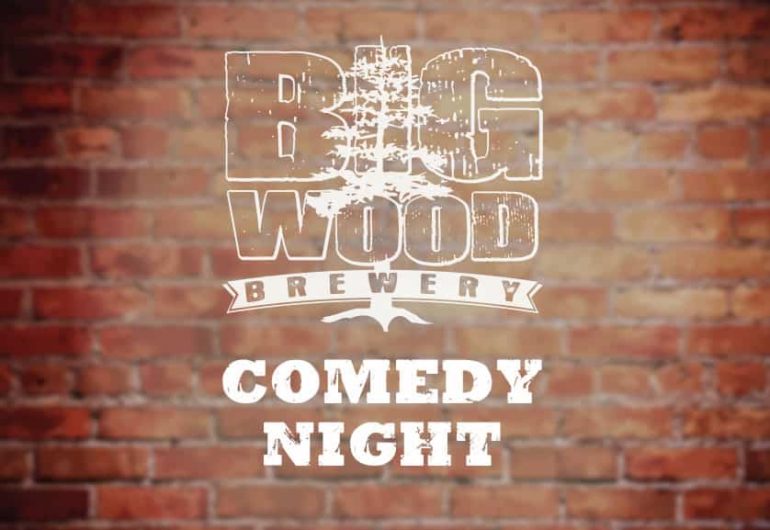 Comedy Night Hosted by Charlie Stemig
Karen Pickering
Karen Pickering — lunch lady and retail warrior, wife and mom — was forced to return to comedy by her two teenagers. They insisted that she hit the stage and they would consider college. Since then Karen has opened for Mary Jo Pehl, Joel Hodgson, Shannan Paul, Fancy Ray McCloney, Tiffany Norton, Josh Blue, Ray Harrington, and many others. She placed 4th in the Funniest Person in Minnesota Contest, participated in the Sioux Falls Comedy Festival, was featured in City pages and co-produces the show, Day Drinking With Mom. She's a transplant from Boston with a sharp tongue, warm heart and a lot of brain waves.
Chuck Gollop
Chuck Gollop was a policeman for 21 years, which would seem like a strange path to becoming a comedian. It's not — some of his funniest stories come from his work. Chuck is a divorced father of two. Naturally, Chuck won't discuss this on-stage — too bad there's no material there. Chuck has performed at clubs all across the country, including the World Series of Comedy in Las Vegas. Chuck is a regular on FoxTV. Chuck has been called a "good enough person" and he is a noted napper and air enthusiast.
Awards, notable performances/appearances
World Series of Comedy, Las Vegas
Twin Cities Jewish Humor Festival
Gilda's Laughfest
Regular on Fox TV
Opened for Kevin Farley, Steve Byrne, Sarah Colona, and Hal Sparks
Big Will Sawyer
Born in Chicago, IL, Willie "Big Will" Sawyer started his comedy career at the Artists' Quarters in St. Paul, MN, quickly becoming guest host for open mic night. From there he started performing all over the Twin Cities, including headlining at Ric's Comedy Cabaret in Arden Hills, Willy's Bar and Grill in Coon Rapids, performing in the Rondo Days Celebration in St. Paul, and a special performance for the Sterling Club, based in St. Paul.
He has performed for adults and children as host of  the televised National African American Parent Involvement Day at Jackson Elementary School. Now he travels the U.S. featuring and headlining in big cities and small towns. A family man and a storyteller, his comedy leans toward stories of his own family life. Able to tone it down for the early crowd and ramp it up for the late night crowd, he speaks to everyone. You are not likely to be offended, but he may make you blush with his edgy topics and crowd participation.
Khadijah Cooper
Khadijah grew up in the suburbs of Minneapolis as an only child. Working as a Sexuality Educator with young teens, her confidence in public speaking coupled with her quick wit gave her all the fuel she needed to burst onto the comedy scene in February 2018, making her name known. In Khadijah's first year in comedy she has done over 78 shows, and most recently got to perform at the 2019 Minneapolis Women's Expo alongside recording folk singer Chastity Brown.
She set her sights on House of Comedy's "Funniest Person With a Day Job" contest just months into doing open mics and became one of the finalists. She also co-produces People of Comedy (POC), a comedy showcase that promotes the integration of all backgrounds of comedy culture.
Her point of view in her stand up as a mother, a Sexuality Educator, and someone that has the confidence and comfort in her skin makes her irresistible to laugh with and relate to.
Derek Meyers
Derek Meyers did his first open mic in 2015, when he made a New Year's resolution to stop not doing stand-up comedy. He could have made it a New Year's goal to start doing stand-up comedy, but he does not have that kind of insight. Derek didn't get to telling actual jokes on stage until the fall of 2017. That's when he fell in love with the craft of a well timed fart joke. Immature as he may be, his comedy is fun, endearing, and full of surprises; with a few swears here and there. You can see him performing on stages all over the Twin Cities, and even in some first-ring suburbs if he can find a ride.