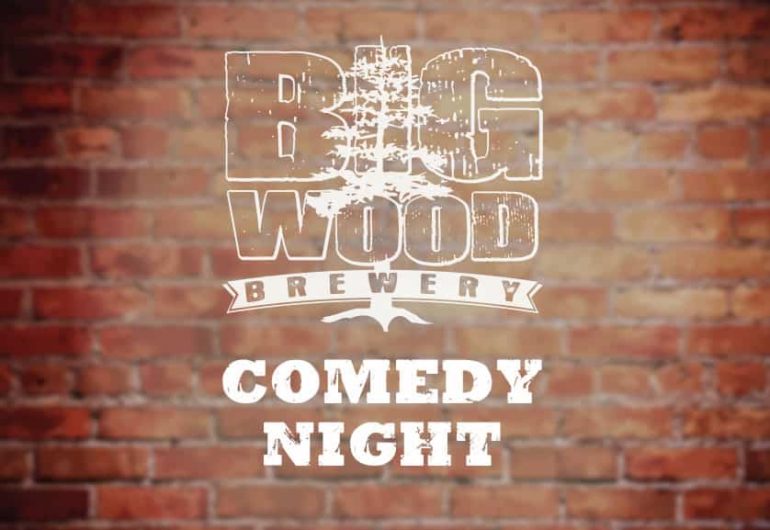 Comedy Night Hosted by Charlie Stemig
James Wells
"Being the funniest person at work doesn't translate to being a good comedian," says James Wells. Wells won the House of Comedy's "Funniest Person with a Day Job" contest in 2018, so he is the expert.
After starting his comedy career on a dark Monday for sports fans ("It was the Monday after the Vikings lost to the Saints in the playoffs back in 2009," he recalls) at Acme's open mic night, Wells says his interest in comedy came from needing a creative outlet.
"I needed something to do, honestly," he says. "I was that guy who thought 'Oh, it's not that tough.' I learned real quick that it is that tough."
After moving out to Arizona for a stretch to work, dabble in comedy, and basically run away from Minnesota, Wells came back and started doing as much comedy as he could locally, before finally getting his big win at House of Comedy in June.
Since then, Wells has been a proverbial iron man of comedy, performing on any stage he can find time.
Micah Terpstra
Micah got his start in show business at the age of 10 producing commercials. (By producing, Micah means he begged his sister to record him with their parent's video camera while he acted out commercial parodies.)
After an illustrious career of producing ridiculous home movies, Micah made his way into the world of improv in 2016 when he began taking classes at Stevie Ray's and has enjoyed developing his skills as a performer ever since.
Micah recently became a father and apologizes in advance for any dad jokes that creep into his performances.
Big Will Sawyer
Born in Chicago, IL, Willie "Big Will" Sawyer started his comedy career at the Artists' Quarters in St. Paul, MN, quickly becoming guest host for open mic night. From there he started performing all over the Twin Cities, including headlining at Ric's Comedy Cabaret in Arden Hills, Willy's Bar and Grill in Coon Rapids, performing in the Rondo Days Celebration in St. Paul, and a special performance for the Sterling Club, based in St. Paul.
He has performed for adults and children as host of  the televised National African American Parent Involvement Day at Jackson Elementary School. Now he travels the U.S. featuring and headlining in big cities and small towns. A family man and a storyteller, his comedy leans toward stories of his own family life. Able to tone it down for the early crowd and ramp it up for the late night crowd, he speaks to everyone. You are not likely to be offended, but he may make you blush with his edgy topics and crowd participation.