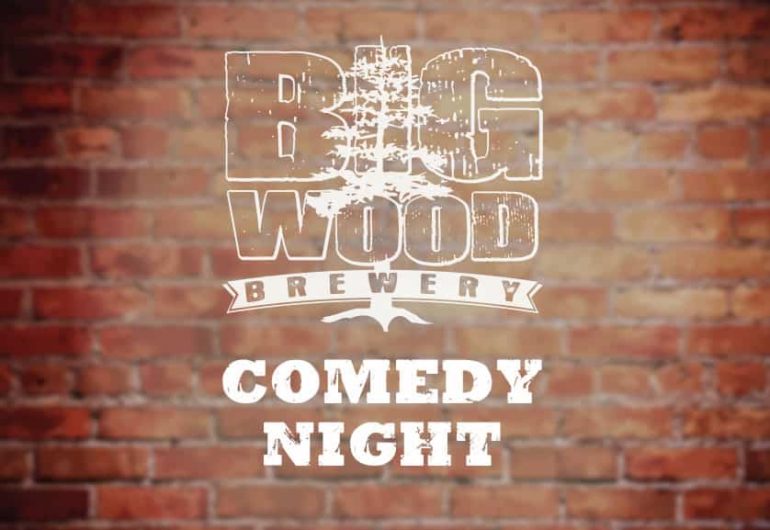 Comedy Night Hosted by Charlie Stemig
Joe Christianson
Joe hails from the wind-swept desolate plains of the Dakotas. Some have called his comedy "Anthony Jeselnik, but less mean" or "Mitch Hedberg, but not as smart" or "Jim Breuer, well mostly just in the face." Joe delivers a series of puns, non-sequiturs, and, well, some groaners that are at once both somewhat clever and incredibly dimwitted. His words are irresistibly quotable, whether on a horrible first date or at a deposition. Joe is just beginning his comedy journeys in the region and hopes to meet you along the way.
Andy Mattfield
Andy Mattfield is a podcaster and comedian from Northern MN. He grew up talking to himself and performing amongst the trees. Andy has been featured in the 2018 and 2019 Sioux Falls Sno Jam Comedy Festival and has opened for Shannan Paul, Mike Brody, Tim Meadows, and more. Andy can be heard on Hard Day Diaries podcast.
Andrew Witzel
Andrew Witzel moved to the Minneapolis over ten years ago and recently rediscovered his love for comedy.  He mostly performs within the Minneapolis area but has done shows throughout the Midwest. A two-time All-American with a passions for self-deprecating comedy it is easy to see why he was voted "best sense of humor" and "biggest jerk" in his graduating class of 42 people. His ability to entertain audiences and irritate fellow comedians with his puns and wordplay are the main reasons he was recently roasted at the House of Comedy.
Amanda Costner
Amanda Costner is a solo comedic musician who hails from Oklahoma and bases out of the Twin Cities. Amanda has performed at Second City, Brave New Workshop, Looney Bin Comedy Club and bars & theaters throughout the midwest. Her comedic songs range from acoustic pop ballads about being a gay preacher's daughter, to soul-comedy pieces on the war of sexual frustration. Pulling her electric guitar out to showcase jazzy humorous tunes & bluesy songs about being poor, Amanda takes listeners on a laughter-filled ride of eclectic music stylings. Between songs, fans get a chance to listen to original improvised music comedy during audience participation sketches. And each performance is loaded with the biographical, stand-up musings of an "LGBT-Redneck". Amanda's debut EP, LGBT Redneck, was released in April of 2017.