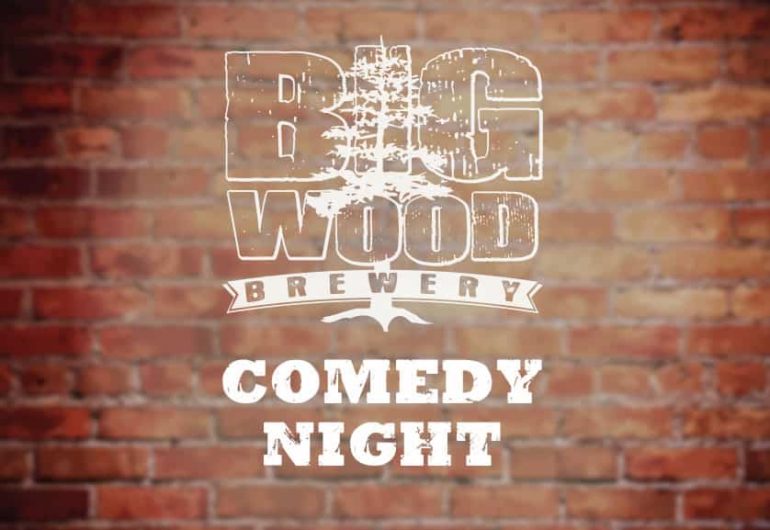 Comedy Night Hosted by Charlie Stemig
Ryan Kahl
Ryan Kahl is a standup comedian based out out of Minneapolis, MN. He is whimsical, fast paced, and takes a fairly conventional approach to joke telling that feels anything but conventional.
He was named one of Growler Magazine's 2018 Comics To Watch, is a Co-Producer for The 10,000 Laughs Comedy Festival, Clear Water Comedy and Stand-Up Sunday's at Fair State Brewing.
Rita Winchester
Rita Winchester is a Generation X comedian who takes full responsibility for how they messed up the world for the Millennials. As a mother and social worker, she sees the world through exhausted eyes. Rita's fresh take on DWO (dating while older) is certain to suck the hope out of anyone who is single.
Khadijah Cooper
Khadijah grew up in the suburbs of Minneapolis as an only child. Working as a Sexuality Educator with young teens, her confidence in public speaking coupled with her quick wit gave her all the fuel she needed to burst onto the comedy scene in February 2018, making her name known. In Khadijah's first year in comedy she has done over 78 shows and most recently got to perform at the 2019 Minneapolis Women's Expo alongside recording folk singer Chastity Brown.
She set her sights on House of Comedy's "Funniest Person With a Day Job" contest just months into doing open mics and became one of the finalists. She also co-produces People of Comedy (POC), a comedy showcase that promotes the integration of all backgrounds of comedy culture.
Her point of view in her stand up as a mother, a Sexuality Educator, and someone that has the confidence and comfort in her skin makes her irresistible to laugh with and relate to.
Max Wirz
Max is a St. Cloud-based comedian who started doing comedy at Dubhlinns Pub in Duluth when he was 19. After deciding that school was for nerds he left Duluth and moved back to his hometown of St. Cloud, where he then founded a weekly comedy open mic called A Keller Open Mic, held every Wednesday at 10ish. Since then he has lost to Charlie Stemig in a comedy competition, done at least three other shows, got followed on twitter by Ben Bailey from Cash Cab, and started two monthly showcases in St. Cloud, Laughs At The Loon Comedy Showcase, and Pantown Brewery's Comedy Special.