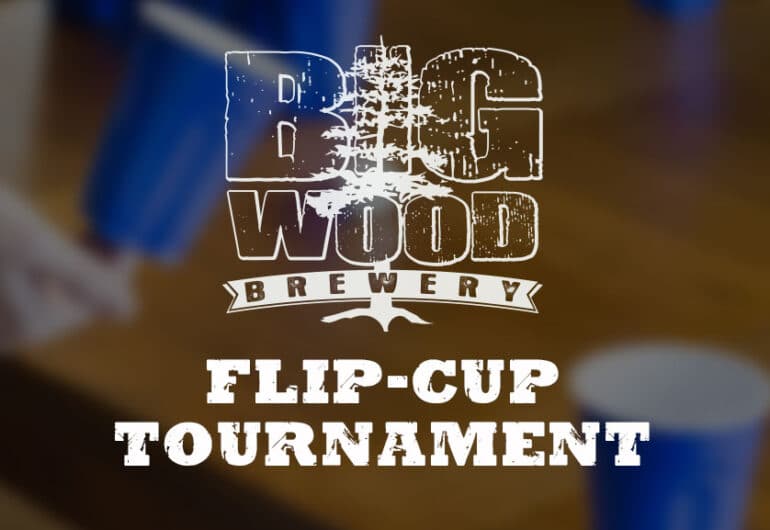 Think you can put together a flip-cup team that'll out-flip all other cup flippers and take home some sweet cash?! Then read on, friend…
We're pretty thrilled to announce the first-ever Big Wood Brewery Flip-Cup Tournament, to be held Saturday, October 10th in the Brewery parking lot, in a socially-distant way!
Prizes will be awarded for the following:
1st Place – $200.00
2nd Place – $100.00
Coolest Team Award – $100.00
---
Registration
Registration is $15 per team. This is a team event and all teams are strongly-encouraged (and possibly rewarded!) to pick a team theme and put forth their best effort to truly represent that theme.
Each team must have a team name and a minimum of 5 players and 1 alternate.