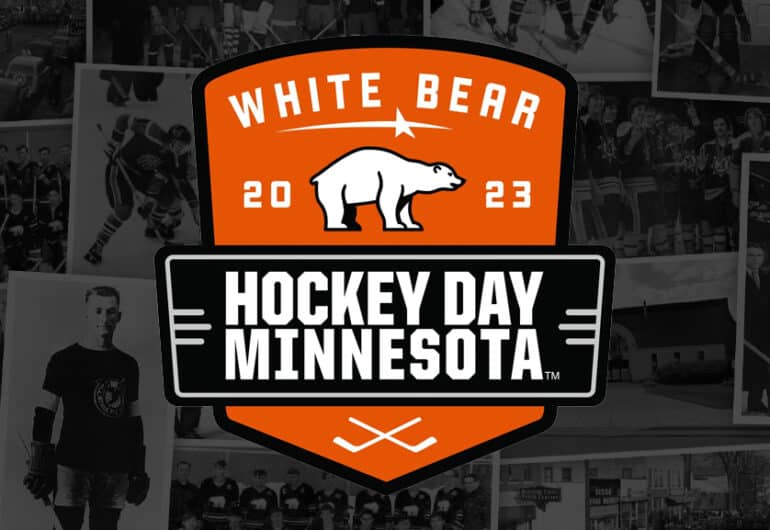 Hockey Day Minnesota 2023 COLLEGE NIGHT
Hockey Day Minnesota continues Friday 1/27 — we'll be watching the games and offering specials in the Taproom again, as well as running a FREE shuttle to and from Polar Lakes Park from 4-9pm.
FREE shuttle 4-9pm:
FREE w/purchase, $5 without, to/from Polar Lakes Park. Shuttle will be every hour,on the hour, and by reservation for parties of 6 or more. Call 612-839-1116 to book.
DJ Matt Kotefka 7-10pm
COLLEGE NIGHT SPECIAL: $17 pitchers of White Bear Light ($7 off)
$1 off in the Taproom with game day ticket stub or pass.
Pitcher & Pizza Special: A pitcher of craft beer & a handtossed gourmet pizza for $35 ($7 off). Double up for $65 ($19 off)!
Games on the back room TV:
5:30pm – St. Johns vs. Augsburg
7:30pm – White Bear Alumni Game