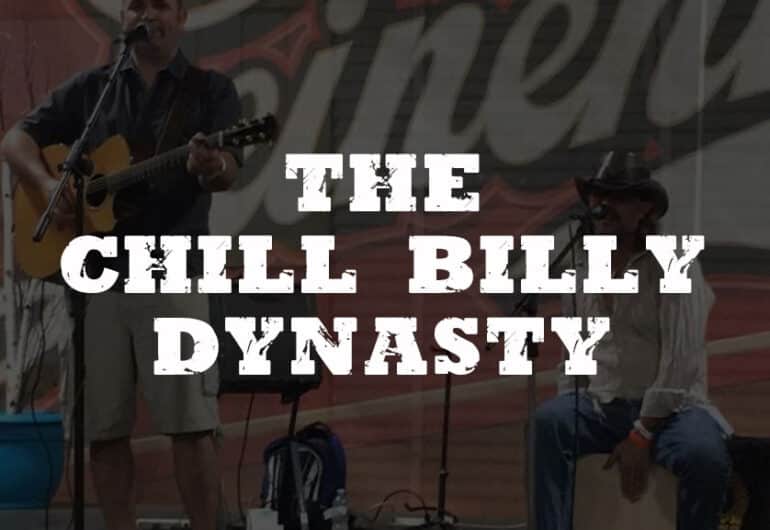 Live Music: Chill Billy Dynasty
The Chill Billy Dynasty is a two man band who have been playing and making music together for over eighteen years. Jason (Big Stick) takes up the guitar and main vocals. Papa Stone moves fluidly from bass, percussion, Native flute and backup vocals. They play a wide range of well-loved songs from classics like Tom Petty's "Free Falling," to new hits like Jon Pardi's "Dirt On My Boots." The two have nothing but experience and love for their craft.
They've played events from Carnegie Hall to your neighbor's backyard to your local kindergarten. They play for the absolute joy and fun of it and would love to share their talents with you! The musical experiences these two have shared include being in a jazz trio to a large rock band with full production to the duet they are today. They are an upbeat acoustic duo who will keep you entertained for hours. In the fun that they are having, you can't help but have a great time too!