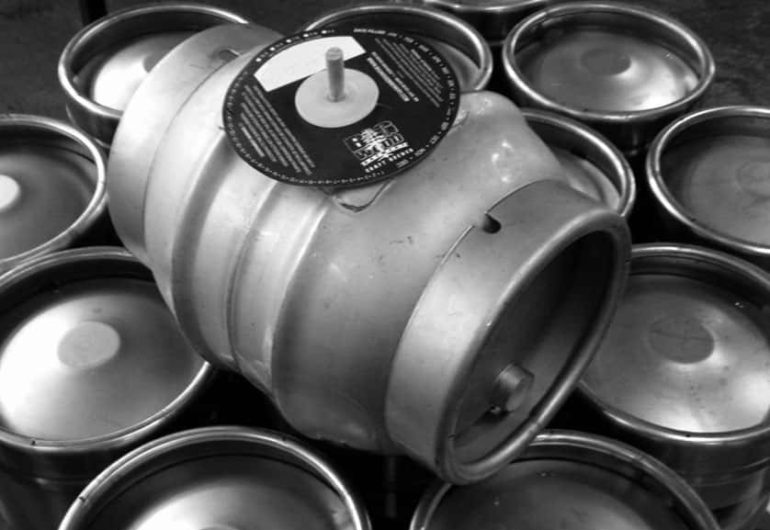 Manitou Days Firkin Fest featuring Devon Worley Band
For more than 50 years, the wonderful town we call home — White Bear Lake, Minnesota — welcomes summer with Manitou Days, a 3-week festival of events showcasing some of the best things about our lakeside community. This year's festivities kick off on June 14th and, as always, we'll be hosting our own little party in the Taproom!
2018 Manitou Days Firkin Fest will be the best one yet, featuring a performance by The Devon Worley Band, this year's release of Wheat Bear Lake — our lemongrass-ginger wheat beer, and four firkins of limited edition brews.
Firkin Fest coincides with Marketfest — the town's weekly summer street fair — and more fun, food, art, and other unique offerings will be  available throughout the streets surrounding Big Wood. Be sure to come early to check out everything White Bear has to offer before and in-between beers and music!
Firkin Fest Schedule:
3 PM: Taproom opens and Wheat Bear Lake is tapped
5 PM: Northern Blue firkin is tapped. (Northern Belle Saison on blueberries)
6 PM: Dr. Who? firkin is tapped. (Dr. Azacca Pale Ale on raspberries and grapefruit)
7 PM: Amango Grande firkin is tapped. (Amigo Grande Mexican Lager on mangos)
8 PM: Evening Wood firkin is tapped. (Morning Wood on cacao nibs and maraschino cherries)
9 PM: Devon Worley Band.